John Tozer M Photog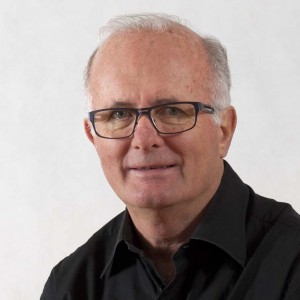 John is a Castlemaine based professional photographer specialising in family and corporate portraiture, architecture, product catalogues, event coverage, and the exhibition of prints selected from his many photographic expeditions. He has a Master of Photography with the Australian Institute of Professional Photography (AIPP) and runs a photographic studio and gallery attached to his 150 year old home in the central business district of Castlemaine, some 125 km from Melbourne.
Prior to seriously taking up photography in 2001, John was a Partner in PricewaterhouseCoopers, the world's largest professional services organisation, where he managed major computer system design and implementation projects throughout Australasia.
Since completing formal photographic studies in 2003, John has won over 200 local and international professional photography awards for his landscape, illustrative and portrait images. Highlights include:
2010 – placed second in the Architecture section of the 4th Annual Photography Masters Cup International Colour Awards, the leading international award honouring excellence in colour photography
2011 – named Victorian Professional Landscape Photographer of the Year by the AIPP
2012 – joint winner of the "Melbourne – My Beautiful City" photographic competition celebrating the Melbourne / St Petersburg Sister City relationship, with four images included in an exhibition at the Russian National Library in St Petersburg
2014 – finalist in the Landscape, Travel and Illustrative categories of the Victorian AIPP Photographer of the Year competition
A body of photographic work based on travels in China during 2006 and entitled "China: Beyond the Icons" has been exhibited four times including twice at the Melbourne Chinese Museum. In 2011 John exhibited highlights of his landscape portfolio at Without Pier Gallery in Hampton, Victoria where he has participated  in various group exhibitions. Fifteen of John's works were exhibited in the 2013 Ballarat Foto Biennale at the newly restored Mechanics Institute building. Twelve of John's works were exhibited in a group exhibition at the Victorian Artist Society Gallery in Melbourne to celebrate the 25th anniversary of the Melbourne / St Petersburg Sister City relationship. In March 2015 John opened his new Gallery in Castlemaine as part of the Castlemaine State Festival with an exhibition theme of "Spaces and Places – Old and New", which logged up 900 visitors over the ten day period of the Festival. John's latest exhibitions have been in the Ballarat Foto Biennale in August – September, 2015, the Castlemaine Open Studio event in March 2016, and the Castlemaine Rotary Art Show in June 2016. Over the past ten years John has sold over 70 limited edition prints.